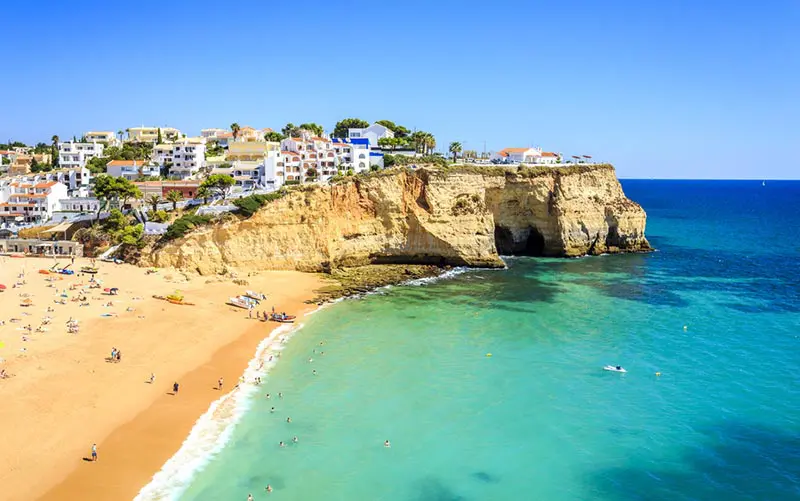 Algarve - Portugal
The Algarve coast is the work of a sculptor. On the 60 km of coastline between Lagos and Albufeira, a myriad of beaches (and a good number of beaches) follow one another between the cliffs, with viewpoints that open up the transparency of the blues and greens of the sea.
The best sculpted beaches come with boulders that sprout in the sand or even in the middle of the sea. Caves, tunnels and stone arches, naturally shaped by nature, complete the landscape—sometimes in plain sight, other times revealed only on boat trips.
Long before Portugal became the destination of the moment (all over the world), the Algarve was already a public success. Germans and English have been coming here for decades to spend their summers, like Argentines in Canasvieiras or miners in Guarapari.